SPREADING THE LOVE
T
he photography community is just that - a supportive, nurturing environment where everyone's contribution feels valued and respected. The key to this warm, fuzzy feeling is knowing you have the right people around you; whether they're suppliers whose products are just right for where you are in the marketplace, or collaborators you love to work with. We'd like to take this opportunity to share with you the organisations and individuals we love - they make it possible for us and for you to Aspire to greater things!
ONE VISION
OUR PHOTOGRAPHIC LAB OF CHOICE
One Vision Imaging make it easy to bring your images to life. A vast choice of frames, canvases, wraps, photobooks and all manner of other items means that you can offer your clients a superb choice at excellent prices.
Photography is about seeing the beauty in every moment, and there's no better way to accentuate beauty than with more beauty!
THE DESIGN SPACE
STYLISH WEB & BRAND TEMPLATES
Melissa Love & her team at The Design Space can help give your business a custom look for a fraction of the cost. Their ready-to-install website designs and print sets will give you a head start on the competition. You can also contact them about a custom website, just like ours!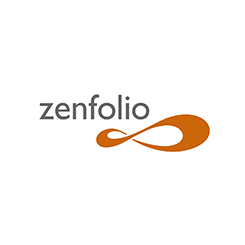 ZENFOLIO
WEBSITES & HOSTING DESIGNED JUST FOR YOU
An online presence is essential for any self-respecting photographer today, and you need to remain in control. Zenfolio's stylish range of templates are easy to create, simple to update, and look fabulous too. What's not to like?
As well as your public-facing website, Zenfolio also lets you create secure client galleries - so you can look after the bottom line with ease and confidence.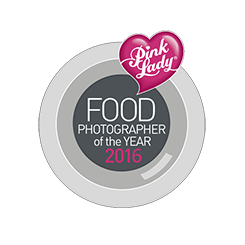 PINK LADY FOOD PHOTOGRAPHER OF THE YEAR
INSPIRING ANNUAL AWARDS
The Pink Lady® Food Photographer of the Year competition is the photography industry's celebration of how beautiful and inspiring food photography can be. This annual award showcases the very best in food photography from around the world.
With a range of categories to enter your work into, this is an amazing opportunity to gain greater recognition for your work!
THE FLASH CENTRE
STUDIO LIGHTING SPECIALISTS
A family business and the UK's leading Studio Lighting Specialists for over twenty-five years. Dedicated to helping you with all your lighting and digital imaging needs, TFC staff have a wealth of experience in the various fields that make up our industry. We will always do our best to help and offer the best advice we can.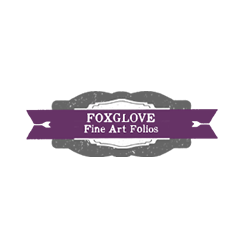 FOXGLOVE FOLIOS
HANDMADE HIGH QUALITY FOLIOS
Foxglove Fine Art Folios creates handmade, high quality folios for professional photographers and as a photographer myself I know how important it is to work with suppliers who really understand me, my business and my clients. We aim to provide a very personal service to all the photographers we work with so please feel free to say hello and see how our folios could work with your business.
QUEENSBERRY ALBUMS
WEDDING ALBUMS PAR EXCELLENCE

When it comes to describing Queensberry's range of wedding albums, words frequently fail us. The stunning craftsmanship of these albums, with a huge range of customisation options, makes them the perfect context for your wedding photography.
We've been a fan of Queensberry for a very long time now - just take one look at their work and you'll understand why.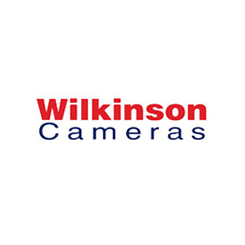 WILKINSON CAMERAS
ALL THE EQUIPMENT YOU'LL EVER NEED
If you need camera equipment, you need Wilkinson. This really is the one-stop shop for your cameras, lenses, flashguns, software… you name it, they have it, and - crucially - at fantastic prices.
It doesn't matter what kind of photographer you are. Wilkinson have everything you need to create stunning photography, and if you can't get to one of their branches, you can order online too.
LOVINGLY ARTISAN
ARTISAN BREAD & WORKSHOPS
Lovingly Artisan's breads are frequently featured within our Fine Art Food Portrait courses.  Aidan Monks has a Parisian style of baking and creates beautifully photogenic subjects for the shoots held here at Aspire. All those that frequently visit Aspire make it their mission to visit Lovingly Artisan, which is located at Oxenholme Railway Station. Alongside Aspire Photography Training, Lovingly Artisan hosts the "Make it, Bake it Shoot" workshops that are held at the weekend at the bakery itself. These are amazing hands-on workshops designed for foodies and creatives in equal measure.
CALUMET
PROFESSIONAL PHOTOGRAPHY EQUIPMENT

Calumet Photographic is an established UK store for professional photography equipment, specialising in Canon DSLRs and Nikon DSLRs along with a full range of SLR camera lenses and camera accessories. We pride ourselves on offering the very best in customer service and truly impartial advice, whether you shop online or in one of our stores.
3XM
THE COMPLETE SOLUTION FOR THE MODERN  PHOTOGRAPHER
3XM Solution is the place to go for beautiful presentation products for your digital images. Whether you're looking for branded packaging or complete custom USB drives there's a vast range of products and styles to choose from.
3XM also provide beautiful online client galleries, perfectly designed so not only do they look great but they also help you sell more printed products to your clients plus their family & friends.
THE SOCIETIES
PROFESSIONAL SOCIETY FOR PHOTOGRAPHERS
The Societies has seen it's membership grow rapidly over the last year, with not only UK members but international photographers have also been keen to associate themselves with SWPP; a testament to the success of the Societies as a whole. Join the SWPP Convention is a veritable feast of education, with five days of action packed programmes designed to help you put your imagery ahead of the game.
The three day Trade Show spanning the Friday to Sunday is a gathering of the who's who in the photographic industry, with the 'big guns' present and eager to show you the latest in technology and design.  Come and meet the Aspire Team during this fantastic convention.
MPA
PROFESSIONAL ORGANISATION FOR ALL PROFESSIONAL PHOTOGRAPHY
Established in 1952, the Master Photographers Association (MPA) is the only association for qualified professional photographers. We are one of the longest standing photographic associations in British history. We care about our members' photographic journey of excellence and we understand your needs and value them too.
As the UK's leading qualification body exclusively for the professional wedding, portrait and commercial photographer the MPA encourage professional photographers of all levels to join the Association.
THE PHOTOGRAPHY SHOW
TRADE EVENT AT NEC BIRMINGHAM 
The Photography Show is an incredible event for anyone who loves taking photos. Whether you're a professional, a complete beginner or you're involved in the imaging industry – we have something for you.  It's a show dedicated to anyone and anything photography. That's enthusiast photographers, professional photographers, camera retailers and anyone involved in the imaging industry.