THIS IS NO ORDINARY PROGRAMME
The Bespoke Programme is acknowledged by the photographic industry as world class and the best in its field. Introduced in 1998, it has trained and coached some of the best photographers in our industry today.
T
he Bespoke Programme was created for people who are serious about creating a successful, professional photographic business, with no time for mistakes. Catherine Connor, founder of the programme, is right at the hub of the whole process you will travel through. Your mentor and coach, Jane Breakell is an incredible trainer with a wealth of expertise and over 2 decades of experience and knowledge in the industry.
Together, Catherine and Jane manage the programme and the development of each photographer. The Bespoke is acknowledged for being a life changing programme, designed to develop and enhance photography skills, business expertise and most of all, give you the confidence to succeed.
This is no ordinary programme – it is the original and still the best. Unbeatable for excellent results and expertise this programme is not only led by innovative photographers but also successful experts in business and marketing.
The modules have a proven track record, they are guaranteed to deliver the right information, in the right order at the right time for your developing business. The 'Bespoke' element comes in between the modules.
The help and support that you get via email and telephone from your Bespoke coach, Jane, is the cement that holds the whole thing together, that allows you to discuss and debate the things that are specific to you and your business individually.
In between the modules, you also have designated webinars to help keep the momentum going. Alongside all this Bespoke membership offers you certain partner benefits with other suppliers in the industry and allows you a minimum 20% discount on other Aspire courses.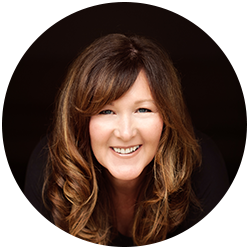 1. BUILDING THE BUSINESS
The foundations and fundamentals of business development
How to build a brand
Explore your vision for the business
How to develop your photographic style
Creative photography workshop
Creating an efficient and structured digital workflow
Effective editing
Image storage
2. INTENSIVE PHOTOGRAPHIC TRAINING
Discover how to shoot to sell
Preparation for a great photographic experience
The importance of psychology in the process
Client direction and composition
How to build a photographic story
How to manage the sales process effectively
Selecting the right products and sales tools for your business
How to work with suppliers
Structuring your price guide
Customer service
3. HOW TO MARKET YOUR BUSINESS
How to create a magnetised business
Your role in the market place
Understanding the importance of consumer trends
Implementing effective marketing strategies
Utilising social media professionally
The art of blogging
Why PR matters
How to prepare your marketing plan
4. WEDDINGS & CELEBRATIONS
How to launch a successful wedding business - the fundamentals required
How to get the best out of wedding industry blogs
How to utilise social media creatively with an effective strategy for the business
An insight into a professional's business
The complete photographic wedding experience
How to capture a wedding in a variety of lighting conditions
Why light matters
Tutorials, demonstrations and a live workshop
An amazing opportunity for your portfolio
*  If weddings aren't your bag, we have a range of alternative options for you
5. DEVELOPING YOUR ENTREPRENEURIAL SPIRIT
Heighten your business performance
Strengthen your business acumen
Increase your confidence
Liberate your business voice
Channel your creativity
Perfect your pitching
Conquer your time management
6. FUTURE PLANS
Planning your future successfully
Stabilising the business
Magnetising new ideas
Business perfection
Your graduation
O
nce you have completed your Bespoke year, you have the benefit of the ongoing support for a further 12 months. You also join other photographers who have previously completed Bespoke with
two dedicated seminars throughout the year with keynote industry photographers and business experts to keep you inspired and at the top of your game.
There is probably so much more and the next step would be to come and join us on one of our complimentary Insight days to discover more first hand and get answers to any questions that you may have.
Learn how the Bespoke Programme can help build your perfect photography business alongside your lifestyle whether that is part or full time employment, a parental or caring role or combination of all!