Catherine Connor
Catherine Connor, business development manager, left a corporate management career at international level to pursue her own dreams and aspirations. She leapt into the photographic industry offering a dynamic and motivating approach to training with an intuitive understanding of the market place and future trends. Her enthusiasm and energy change lives.
Speciality: motivation, marketing
and making you a success!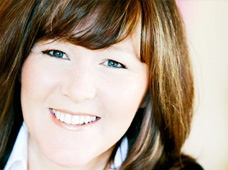 Jane Breakell
Jane Breakell boasts over fifteen years' experience in fine-tuning her world class sales and presentation expertise, and is recognised as one of the finest in her industry. Her technical knowledge and practical skills have been gleaned at grass roots level, and her no-nonsense, hands-on training methods have empowered many photographers and their businesses.
Speciality: keeping you focused
on your business' direction