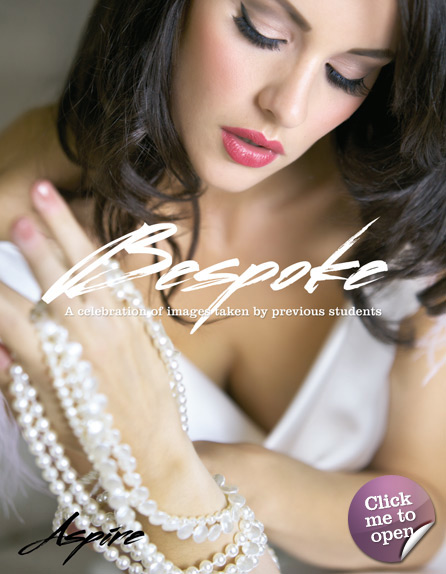 "When we first went to CPT I really dithered over the cost, but I have to say it is without doubt the best money I've ever spent. It has saved me years of making mistakes, giving me the direction and the confidence to get where I wanted to be in only 12 months. We have now got the life I dreamed of when I did my photography degree and have moved into a new studio with a gallery that allows me to exhibit my personal travel and commercial work. We have managed to do all this in a way which now allows me to take the pictures I want to take."
Brett Harkness
"The Bespoke Programme acted as a great fast track way of having our own successful photography business and making sure we did all the right things. Our learning was progressive, giving us a clear vision of what was next and keeping us on track and motivated. It gave us brand direction, helped build our industry contacts, pitch ourselves to the right markets and taught us how to best work within that market. The training, feedback and support throughout the Bespoke Programme, combined with a lot of hard work, has helped us get there we are today."
Ian & Emma Scott
"Since joining Bespoke I have not looked back. I have to say that not only did I leave with a wealth of knowledge which ranged from fantastic marketing ideas to brilliant sales techniques. I also now have the confidence to go out into the very competitive market and offer a unique high end service and make a great living from doing something which i absolutely love."
Kay Young
"I keep my seminar notes next to my desk and refer to them regularly, and still have the voices of Jane and Catherine in my head, guiding me and advising me on what to do – and what not to do! Through much hard work and the knowledge, guidance and support that the Bespoke Course gave me, I am proud to have developed a high quality, profitable business that I love. I'm so excited because the best is undoubtedly still yet to come!"
Lesley Wood
Aspire to a better life, a change of career,
doing something that you love for a living
The Bespoke Programme is acknowledged by the photographic industry as a world class program and the best in its field. Introduced in 1998, it has created and developed the best photographers in our industry today.
This is no ordinary programme - it is the original, the first and still the best. Unbeatable for excellent results, expertise as well as sheer experience, this programme is not only led by innovative photographers but also successful experts in business and marketing. Those that have built their businesses on this programme proudly acknowledge those that helped in the creation of their empires - Damien Lovegrove, Brett Harkness, Tamara Peel, Xander Casey and many more successful photographers who have fulfilled their ambitions through the Bespoke Programme. Our photography students have gone on to shoot multiple commercial products. Catherine Connor and Jane Breakell have become figureheads at the forefront of training for the social photographic industry with an ever evolving business development programme.
Develop your own business and career;


we'll show you how to avoid the pitfalls
that can stop you reaching your full potential.



Our unique 12 month programme covers:
Lifestyle and wedding photography
Building the fundamentals required to establish a viable lifestyle and wedding photography business
The ingredients which create a powerful brand
How to navigate the sales process professionally and effectively
Discover how to identify your target market clients and effective marketing techniques to attract them into your business
Business management coaching with the photographic business in mind - plenty of student images on pinterest - real life coaching for a real life business!
Practical photographic workshops
Digital workflow and image processing
One to one consultation and support
Still got questions?
Simply give us a call on 01524 782211.