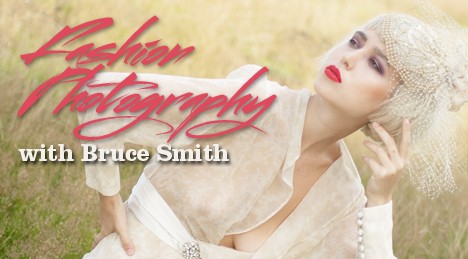 Dates for your diary
This course is running on...
4th to 5th September 2013
2
£695 + VAT
with Bruce Smith
20th to 21st November 2013
2
£695 + VAT
with Bruce Smith


Photographing Women


Fashion Photography
This course will teach you...
The truth about working in the fashion industry
The importance of effective communication
How to direct the shoot and stay in control
Tips on stunning composition
Proficiency Level: 2 through to 3 (on a scale of 1-4)
Photography course snapshot
Step into the sexy, elegant, ever-changing world of fashion photography and lighting. You'll learn from Bruce Smith, whose thirty-year career has created some of the world's most striking fashion images. He'll reveal the essential skills required to become a fashion photographer at the top of your game, and inspiration will be everywhere as you'll work with real models, makeup artists and wardrobe stylists - professionals at the coalface of the industry.
You'll learn the reality of what it means to direct and manage a fashion shoot - not just the photography itself, but also the challenges of managing a group of highly creative people whilst not losing your own creative spark. It's a rollercoaster, but one you'll want to ride again and again!
The techniques you learn on this course can apply not just to fashion photography, but to all the images you create. Your understanding of composition, lighting and posing will be transformed, and you'll leave with a far greater knowledge of yourself, your camera, and your skills.