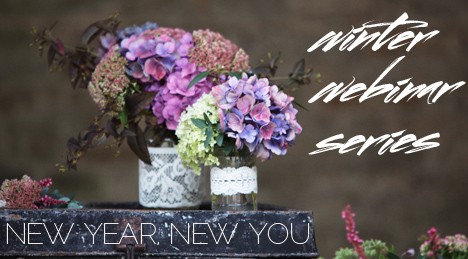 Dates for your diary
This course is running on...
4th February 2015
1 hour online webinar session
£99 + VAT for the entire webinar series
with Catherine Connor and Jenny Heyworth
11th February 2015
1 hour online webinar session
£99 + VAT for the entire webinar series
with Catherine Connor and Jenny Heyworth
18th February 2015
1 hour online webinar session
£99 + VAT for the entire webinar series
with Catherine Connor and Jenny Heyworth


Business Foundations - Product Perfection!


Winter Webinar Series
This course will teach you...
How to get your creative juices flowing
How to create your business vision
How to manage your business as it grows
Ways to maximise your time - even when there's none available!
The importance of leaving nothing to chance
A whole new business language
Methods for capitalising on your database
Smart ways to kick-start your marketing
Motivational tips to help you make a fresh start
Ways to improve your customer service
Proficiency Level: 2 (on a scale of 1-4)
Photography webinar series snapshot
Let's get organised! Start 2015 as you mean to go on, with our energising, motivating Winter Webinar series. This collection of online seminars is designed to ensure that you and your business perform at your best, and that opportunity flows in your direction throughout the year. As a new year begins, this series will encourage you - literally, fill you with courage - to grasp the nettles of the business and push all your boundaries.
This is a time to ask yourself... if your business could speak, what would it say? If you don't like what you'd hear, it's time to blow those cobwebs away with a three-week bootcamp that will focus you on success! The one-off joining fee - just £79.00 plus vat with our earlybird offer - allows you to listen to each webinar as many times as you want, so you won't miss anything!
Creating a Business Vision: Wednesday February 4th
What do you really want to achieve in your business? The beginning of the year is the ideal time to ask yourself where you want to be in 12 months' time. This webinar will show you how to make practical plans - and stick to them. You'll learn vital skills in how to mark milestones throughout the year, to keep yourself on track, and discover the importance of having a clear vision that isn't just an idealised view of Utopia, but takes into account all the challenges you might face throughout the year.
Realise Your Business Potential: Wednesday February 11th
This online photography training session teaches you how to capitalise on the business. You'll learn valuable ways to look critically at your own performance, to make the most of your strengths and compensate for weaker areas. Keeping your business on track, and maintaining an overview rather than just working blindly, is an essential skill, and it's harder to develop than you might think, so this webinar is an absolute must if you ever find your best-laid plans crumbling around you!
Improve your customer service: Wednesday February 18th
Your clients, and the cashflow they represent, are the lifeblood of your business - so look after them! During this photography training session, you'll learn a new business language: the language of client care. You'll discover that managing your clients effectively isn't just about saying "yes" to every demand; it's about remembering that the vision you've created for your business relies on things running in a certain way. As long as you remain true to your original plans, looking after your customers will come naturally - even if this might not mean you agree to everything you're asked. This webinar will show you that the successful growth of your business relies on your belief in what you do... and as this becomes easier for you to implement, your clients will automatically receive a better service, without you having to spend all those extra hours with your nose to the grindstone!