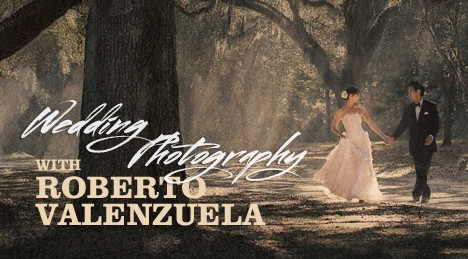 Dates for your diary
This course is running on...
18th to 19th June 2013
2 day photography course
£795 +VAT
Roberto Valenzuela


Wedding Photography


Wedding Photography with Roberto Valenzuela
This course will teach you...
A wealth of small yet oh-so-powerful practical tips
Methods for harnessing your own photographic potential
How to think for yourself and not just follow the crowd
Ways to use light more effectively in your work
Motivating tips to help you overcome personal challenges during your development as a photographer
The value of symmetry and balance in your images
Techniques to maximise the impact of detail, texture and colour
So much more than we could list here!
Proficiency Level: 2 (on a scale of 1-4)
Photography course snapshot
This is a photography course unlike anything we've ever presented at Aspire. Over the course of two amazing days, acclaimed Beverly Hills wedding photographer Roberto Valenzuela will unveil the secrets behind his images. The timelessly romantic, exquisitely elegant photography Roberto creates has led to his recognition by Junebug Weddings as one of the world's top wedding photographers, and he has won over 50 international print competition accolades from Wedding and Portrait Photographers International. He's also an active speaker and teacher at photography conferences around the world... if you care about your wedding photography, you couldn't wish to be in better hands.
On day one, you'll learn about Roberto's approach to his work and his fascinating journey through the photography industry. By relating this to your own experiences, you'll gain new insight into your place in the world of image capture, and new courage to choose your own direction. Roberto will guide you through a shoot and you'll see just why his emotionally-charged imagery is in such demand.
On day two, you'll join Roberto as he immerses himself thoroughly in a bridal-themed shoot with professional models. You'll come to understand his intensely focused, passionate approach and discover ways to implement this into your own photography. It's an exciting, challenging whirlwind of creativity, beauty and inspiration - and your wedding photography will never be the same again.
As part of the day, you'll receive a free copy of Roberto's book Picture Perfect Practice - an invaluable resource which will help you to bring your ideas to life after this life-changing course!