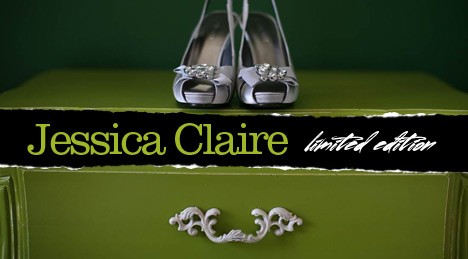 Dates for your diary
This course is running on...

Wedding Photography


Jessica Claire Wedding Workshop
This course will teach you...
The secrets of stunning candid photography
How to make it all look effortless
Jessica's secrets on perfect posing and direction
Lighting tricks you can apply anywhere
How to break down your own preconceptions
Ways to make your clients' experience amazing
How to make your own style more marketable
Little tricks that make a HUGE difference!
Photography course snapshot
This seminar is a unique opportunity to learn from the First Lady of wedding photography – Jessica Claire's uniquely avant-garde style has earned her an amazing reputation in the States and we're proud to welcome her to Aspire. This course promises to be a revelation, giving you a world of new ideas that will transform the way you handle the whole process of shooting a wedding. From invaluable business tips to the practical processes of the day, and then the smart way to edit and present your images, Jessica's amazing approach is at once softly-softly and no-nonsense. You can expect the unexpected along the way, but rest assured that you'll leave this course brimming with new ideas, confidence and tips that you can transfer to your own business immediately. This is a once-in-a-lifetime chance to meet a true trailblazing photographer... places are strictly limited, so don't miss out.